If you like quiz apps and control then you probably already know about KnowledgeHook. One nice thing about KnowledgeHook is that it has a lot of ties to Ontario curriculum but their new feature is icing on the cake. Now when you create your questions for students you can make virtual manipulatives available to them to use.
Curriculum Tags: All
https://support.knowledgehook.com/hc/en-us/articles/115000394466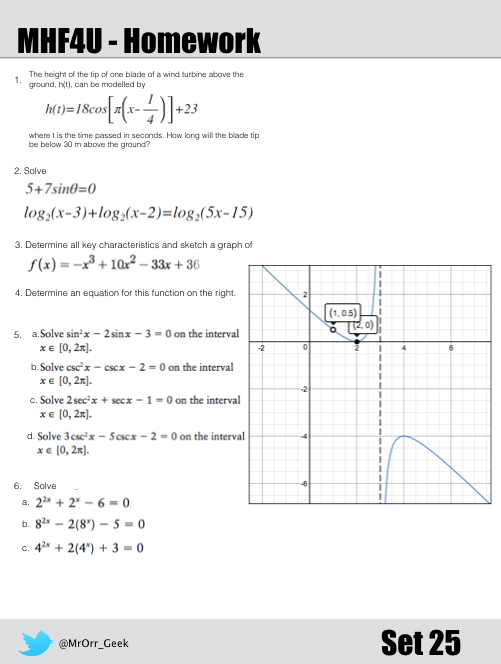 There is a growing number of teachers who are spiraling their courses here in Ontario, and if you think you might want to try it you are lucky to have teachers who share their whole process. And although @MrOrr_Geek created this post "
to remind my future self on what I did this semester
", for any one teaching MHF4U, it is a great resource for spiralling that course. I particularly like the reverence to how homework is taken up. Have a look
Curriculum Tags: All
http://mrorr-isageek.com/spiralling-in-advanced-functions-mhf4u/
If this blog is anything, its a testament to the fact that I think sharing ideas is one of the best things that we can do. So I liked what @MaryBourassa has done that with her department each week. She took one thing that teachers could take with them and add to their classes and highlighted it with a short email. You can get the full
Google Doc here
(note that Ontario Math Links is there - does that mean we have an endless loop of sharing?). Read on below for more info.
Curriculum Tags: All
http://marybourassa.blogspot.ca/2017/01/math-minute.html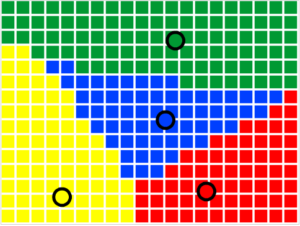 Some great examples of how you can incorporate math into programming with Scratch from @MrHonner. Check out all the examples and start coding with your classes.
Curriculum Tags: All
http://mrhonner.com/archives/17452
"
When we make mistakes like this, what matters is how we show our students how WE handle mistakes.
" - that was the point that most resonated with me in @MarkChubb3's post on lessons learned from making mistakes. The reason that this resonated with me was that it is my belief that when students see us teach flawlessly, it gives the a false sense of reality. That is, they only see perfect (or near perfect) work from us and thus when they make mistakes they either a) feel bad because all they ever see is no mistakes or b) not know what to do when they encounter a mistake because they have never seen what we do (or both). So I think we have to embrace mistakes (and maybe even manufacture them) so they can see what we do when it happens to us. Read on for more insight on mistakes.
Curriculum Tags: All
https://buildingmathematicians.wordpress.com/2017/01/28/lessons-learned-from-3-mistakes/
Lots of people do Math parodies on the Interwebs but I think it is Westerville South High School that may have cornered the market. I was reminded of these earlier this week. Click on the link to see the all.
Curriculum Tags: All
https://www.youtube.com/watch?v=OFSrINhfNsQ&list=PL5wIO8P0njeXVWpD35fWwNDAVHUdNxcr-
Today was the first "permutation" day of the year. A day when you can re arrange the digits of the day and the month to make the year. When will the next one be?
Curriculum Tags: MDM4U
http://mrhonner.com/archives/17472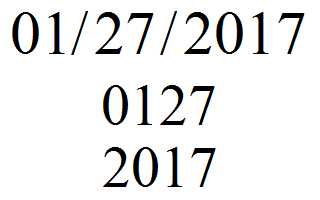 My two favourites from this week's Math with Bad Drawings from @BenOrlin. I have definitely experienced both of these mathematical emotions
Curriculum Tags: All
https://mathwithbaddrawings.com/2017/01/25/a-guide-to-mathematical-emotions/