Featured Links
There are some cool features in this new @Desmos activity. First of all it's a great activity for connecting rates and linear relations as well as introduction to systems of equations. The context of racing turtles is fairly benign but I love the feature on slide 7 where students can draw the distance time graph (either with straight segments or by hand and then race them to see the results. Definitely great to bring discussion into your classes.
Curriculum Tags: MPM1D, MFM1P, MFM2P
https://teacher.desmos.com/activitybuilder/custom/5da9e2174769ea65a6413c93
Resource Links
Last week I posted about how the Autograph graphing software is now free. And got this neat activity Tweeted back to me on the value of e.
Curriculum Tags: MHF4U, MCR3U
https://twitter.com/douglasbutler1/status/1186621842062299136
— Douglas Butler (@douglasbutler1) October 22, 2019
Here is a glimpse of the formation of a Desmos activity from @JennSWhite with some nice interactive features to help teach the concept of angle relationships with a transversal through parallel lines.
Curriculum Tags: Gr8, MPM1D, MFM1P
https://teacher.desmos.com/activitybuilder/custom/5db0822dbab1750b32779f08
Article Links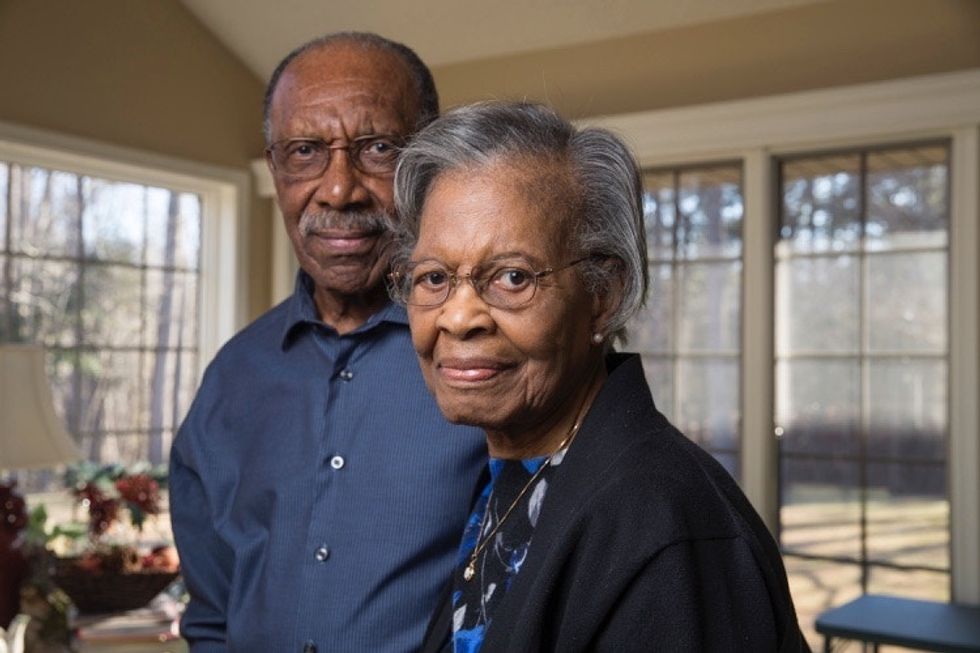 Some inspiration for your female students. Gladys helped develop GPS
Curriculum Tags: All
https://www.upworthy.com/you-may-not-know-gladys-west-but-her-calculations-revolutionized-navigation
Video/Audio Links
I love this video from @3Blue1Brown. Even if you are not interested in polar coordinates, I think it's still interesting because of how he shows the mathematics of why a pattern exists for prime numbers (spoiler alert, it's just a subset of all numbers). And the visual effects are pretty awesome too.
Curriculum Tags: All
https://www.youtube.com/watch?v=EK32jo7i5LQ
I think this is easier to make than hexaflexagons. So take a shot at creating a tetraflexagon.
Curriculum Tags: All
https://www.youtube.com/watch?v=7H4lDi79YY8
I recorded an episode on the @MakeMathMoments podcast in the summer and it went live this week. It's about the benefits of sharing on the Internet. Have a listen
Curriculum Tags: All
https://twitter.com/MakeMathMoments/status/1186352273418571783
— Make Math Moments That Matter (@MakeMathMoments) October 21, 2019
Here's a possible way to help students distinguish between perimeter and area
Curriculum Tags: Gr7, Gr8, MFM1P
https://twitter.com/PaulaKrieg/status/1186730489748623361
Ss learn perimeter & area at around the same time, then sometimes get them mixed up. I just finished a perimeter-pocket that holds a string and even has a ruler printed on it, designed to help Ss remember what is perimeter. Part of my workshop at

@center4bookarts

this Saturday.

pic.twitter.com/jKVULp2G8Q

— Paula Beardell Krieg (@PaulaKrieg) October 22, 2019
Image Links
I added to my collection of pictures of tessellations
Curriculum Tags: Gr7
https://www.instagram.com/p/B33C_79nay4